Array Networks Industry Solutions
Over 5000 worldwide customers have chosen Array Networks to make their applications fast, available and secure. Trusted by six of the world's top-ten banks, eight of the world's top-ten telecom providers, four of the world's top-ten technology companies and over twenty percent of global two thousand companies, Array solutions have a proven track record of solving application delivery networking challenges across nearly every industry.

Cloud Service Providers
Array service provider solutions are designed for flexible service creation in modern data center environments and support next generation standards and customer requirements, minimize operating and capital expenses and maximize margins and profitability.
Financial Services
Give customers a superior online banking experience, ensure high availability for enterprise applications, and enable your financial services professionals with secure mobility solutions that provide a competitive edge.

Healthcare
Array helps ensure the well-being of patients by providing healthcare professionals with always-on applications that provide the right information at the right time, regardless of location, without compromising security and compliance.

Public Sector
Array application delivery solutions are an ideal fit for local, state and federal agencies that need enterprise-class features, performance and security, and at the same time need to reduce cost and complexity.

Retail & E-commerce
Cost-effectively and reliably scale your retail and e-commerce operations, guarantee data security and give customers a quick, trouble-free online shopping experience with Array SSL offloading, load balancing and acceleration technologies.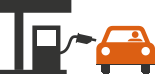 Energy
Array application delivery solutions are adept at providing service stability and reliability for a large number of users, 24x7x365, without additional bandwidth expense.

Education
Array helps maximize the availability and security of critical education technologies such as student information systems and distance learning solutions that have become key to optimizing the learning experience from K-12 through higher education.